Parents! Provide Truth to Your Children
by Ruth A. Reppert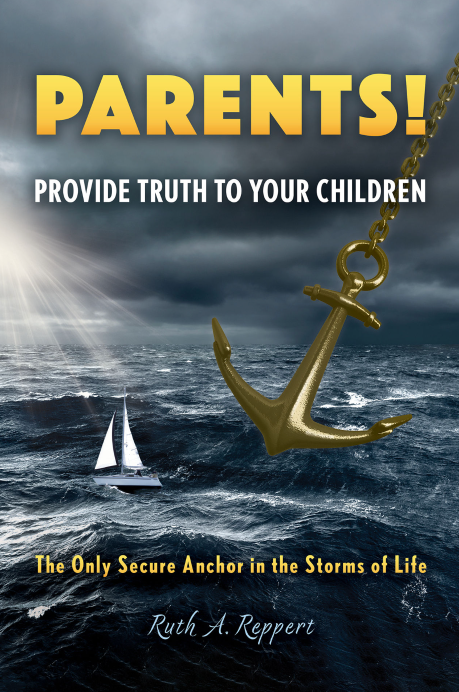 In 2021, I was a retired widow in the winter of my life, living just a stone's throw from the home of my daughter and her husband. It was time for me to sit back and enjoy life's pleasures.
One day in 2021, I read some news releases online reporting that schools had abandoned the teaching of academic subjects, and instead, were instilling free-thinking ideologies, and parents were protesting this at their local school board meetings. In one instance, the parents had been reported to the FBI and labeled "terrorists." It was obvious to me that the schools were striving to erase established beliefs from the minds of today's young schoolchildren and to replace those views with free-thinking ideas. And, in my twenty-four years of teaching elementary school kids, I have learned that young children are prime targets for propaganda and misinformation and are easily influenced to follow the crowd.
Suddenly, the "teacher" inside of me took over, and I sat down at my laptop to type, inspired to write for the young Christian and conservative parents whose demonstrations were not succeeding. My eBook was finally published on January 1, 2023, and it offers parents a plan that can help their children recognize false ideas and mentally evade them.
Custom-designed for today's busy parents, the book contains just forty-two pages consisting of fourteen one-page stories, one story for each fifteen-minute parent-child storytime scheduled at the parent's convenience. Following each story is a page of fun activities both can enjoy whenever they wish and if they wish. This flexibility enables busy parents to provide their young children with a few basic Bible truths at a child's level of understanding. In fact, God's time-tested and unchanging truth is a ready help to all those who find themselves in the midst of a stormy life situation.
In addition to its brevity and flexibility, this book is ground-breaking in another way. Instead of using traditional Bible stories, it features original modern-day parables. By associating a parable with the Bible doctrine it illustrates, a child can more easily remember that doctrine.
I believe that today's parents and their children can greatly benefit from this designed and ready alternative to accepting the beliefs circulating in our present-day culture where "truth" can be anything one fancies it to be.
BUY NOW! Only $2.99 at Amazon with a free Kindle.